Hotel Info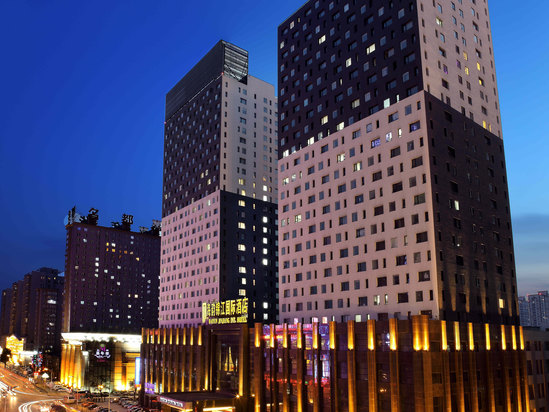 Shenyang Haiyun Jinjiang International Hotel(Jinjiang Hotel) is an international business hotel located close to a railway station.

This Shenyang hotel houses a wide variety of room types ranging from standard rooms to presidential suites which come with central air conditioning, safes, mini bars and satellite TVs. Free internet access adds another level of convenience.

At the on-site restaurants guests may enjoy dishes of Chinese, Western and Japanese flavors. The lobby bar is a nice place to have a cup of coffee after a day's work or travel.

On-site conference rooms and advanced facilities will make this hotel a sound venue for business travelers to organize events.

Guests with leisure time on their hands can make full use of fitness facilities to burn out calories, pay a visit to the spa, or take a refreshing dip at the indoor swimming pool.